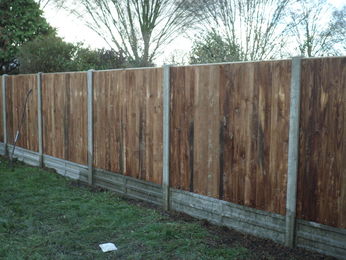 So you have your new timber fence and it is looking fantastic. Now it is over to you to take care of it, so it continues to look fantastic for years to come. A good quality fence should serve you well for around 20 years.

So just how do you go about keeping it looking its best and, more importantly, protected against the harsh and varied elements of the UK's weather?

Coat it Once a Year The UK is well known for its unpredictable and varied weather. Whatever the season, one day it can be raining torrentially, the next full-on sunshine. A protective coating of stain, sealant or paint really must be applied once a year to combat the effects of the sun's UV rays, winter frosts and spring and autumn damp.

The general rule is that when you find water stops beading up on the surface of the fence, it is time to reapply your chosen coating.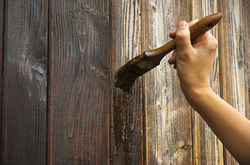 Here are some tips to observe when re-coating your fences:
Ensure the timber is dry, clean and free from grease before you start and be sure to strop off any existing finish and sand down
Equip yourself with a good quality paintbrush or painting pad so as to avoid annoying bristles adhering to the timber
Work quickly and don't stop mid-panel to take a tea break otherwise you'll notice the join
Work with the grain – don't paint across it – and blend the edges to avoid streaking
Always apply two coats
Never work in direct sunlight or during the hottest part of the day as the coating will dry too quickly and won't properly soak into the timber to provide maximum protection